Services
At Hard Milling Solutions, our job isn't just hard milling, but the proper application of it to help save you money and get your work done more quickly. Many have been surprised to see what we can do in a relatively short time with hard materials. Complex geometries, flowing contours, and intricate shapes are what we do.
Fast delivery isn't just a matter of higher productivity. At Hard Milling Solutions, we are prepared for your work even before you contact us. We have the right people, the right equipment, the right tools for automation, and a track record of proven performance.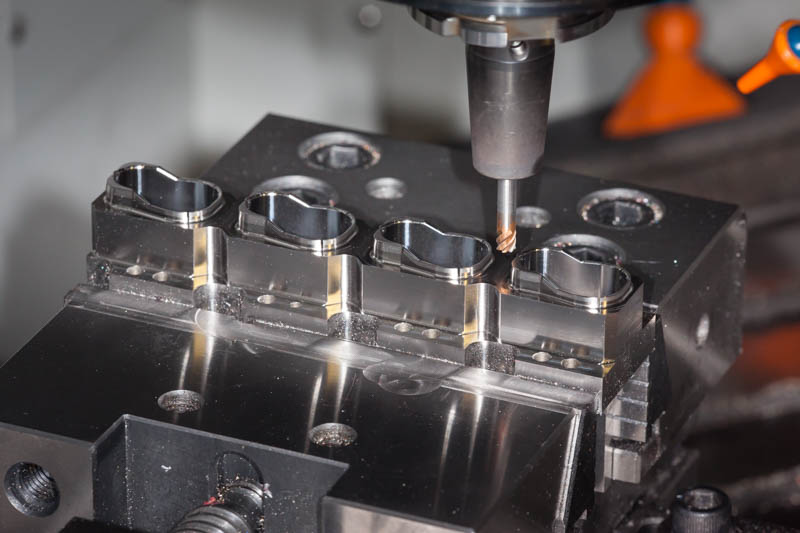 Cutters seem like a small part of the process, but in fact the cutting tools are a major part of how we achieve success in hard milling. It's not just a matter of having cutters capable of handling hard materials, but having the best tools for the job – the best coatings, cutter geometry, and the ideal length to diameter ratios to cut every different geometry as efficiently as possible. We maintain a huge inventory of cutting tools to ensure that we're ready when you need us.
Just having the right tools isn't enough either. Over the years, we have developed an extensive internal database of cutting tool performance, carefully documenting what we can expect for speeds and feeds, material removal, finish, and cutter life from each tool we keep in our library. Our experience is a big part of our success at Hard Milling Solutions.